Keyhole surgery as a cure for obesity is an option for people who are severely overweight. Keyhole surgery involves using a particular-kind of telescope ( a laparascope ) which enables us to see into the stomach , allowing us to make smaller incisions in the abdominal wall than would be the case in conventional surgery.

Is there a solution to obesity ?

Severe obesity , sometimes referred to as morbid obesity , is defined by the W.H.O. as  having a body-mass index greater than 30. The index is calculated like this : weight in kilos divided by height in metres , squared.

This disorder is associated with life-threatening conditions such as  high blood pressure , diabetes and coronary heart disease , among others.

Numerous solutions to this problem have been proposed , including low-calorie diets , medication , lifestyle changes and physical exercise. However , the only effective , medically-proven ,long-term treatment for morbid obesity is surgery.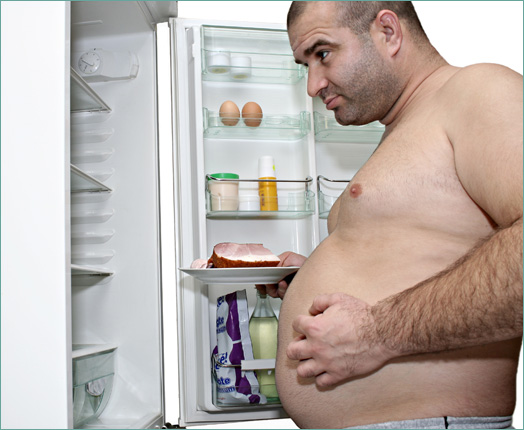 What are the treatment options ?

Medical treatment.

In 1991 the conference of the national institutes of health concluded that non-surgical methods of weight reduction for patients with morbid obesity were not , with few exceptions , effective in the long run. It was shown that almost all patients with morbid obesity who had taken part in a non-surgical program of weight reduction put back on all the weight they had lost in less than five years. Although there are medical products available with or without prescription which  help to cause weight loss , long-term medical treatment appears not to play a part in the control of morbid obesity. Products which reduce appetite can cause weight loss of between eleven and twenty-two pounds ( between five and ten kilos ). However , weight increase is swift after the patient stops taking the product.several professional weight-loss programs combine techniques to encourage lifestyle changewith a low-calorie diet and an increase in physical exercise. Results have indicated a weight loss of between one and two pounds a week ( 450 – 900 grams ). However , almost all the weight lost is put back on within a period of five years.

Surgical treatment

The main advantage is that keyhole surgery is performed through small holes made in the abdominal wall which allow the use of very precise and delicate instruments ( forceps , scissors , electroscalpels, lasers , staplers , ligatures , sutures etc. ) , as a result of which the patient enjoys a swifter  recovery with very little discomfort and the optimum aesthetic result is obtained.

This technique is the conclusion of a long period of study and training on the part of the surgeon , whose skill and experience are vital to the successful outcome of the operation.

Keyhole surgery first started to be performed in 1987 to remove the gall bladder in patients suffering from gallstones.

Later it was used in surgery in  numerous cases , such as hiatus hernia , gastroesophageal reflux disease , hernias of the abdominal wall , appendicitis , removal of parts of the lower intestine and the rectum , and morbid obesity. It has also been used in surgery on knees , ovaries , the womb and the fallopian tubes etc.

What are the advantages of keyhole surgery in the treatment of obesity ?

Among the advantages are the following :

* Reduction in post-operative pain.
* Shortened hospital stay.
* A quicker return to work.
* Minimal scarrin.